Hillary Watson grew up at Seattle Mennonite Church in a new-to-Mennonites family. She graduated from Goshen College in 2009 with a Bible, Religion, & Philosophy major and Communications and History minors. She spent one year with Mennonite Voluntary Service in Seattle working with youth in foster care before attending Emory University for her Master's in Divinity. Since 2013, she has served as Associate Pastor at Lombard Mennonite, where she was ordained in 2018. She blogs at GatheringtheStones.com and writes regular columns for Mennonite World Review. In her spare time, she writes poetry under the name Hillary Kobernick, which has appeared in The Christian Century, decomP, Powder Keg, and Button Poetry's YouTube channel. Pastorally, Hillary thrives in building community and community organizing and is always pondering over ways to empower church members to become an alternative witness, especially in the areas of militarism and consumption. She's also passionate about rethinking the way church is done in a post-modern, post-Christendom world. Her personal interests include gardening and meandering walks in the woods, rock climbing, vegetarian cooking, blogging, page poetry and spoken word poetry, and pink hair. She is currently trying to cook her way through the entire Simply in Season cookbook.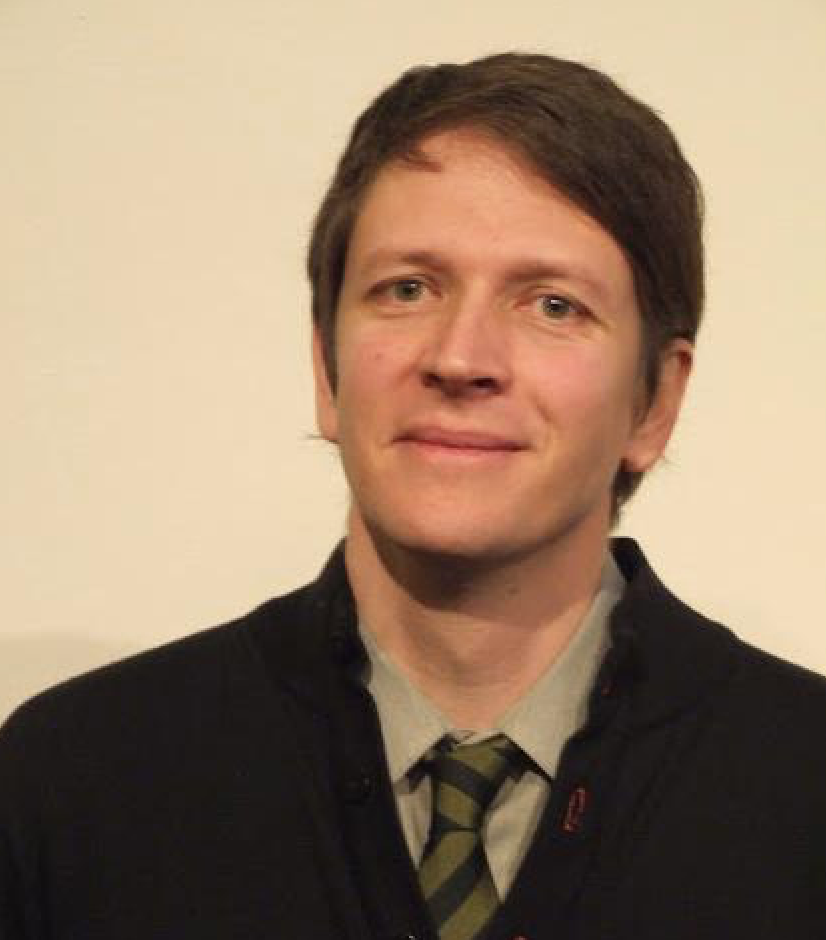 Trevor Bechtel's most significant Christian formation has been in relatively small urban churches including Chicago Community Mennonite Church (CCMC) and Shalom. He has degrees in Religion from Canadian Mennonite Bible College and Loyola University Chicago, earning his Ph.D. in 2008. He was ordained at CCMC in 2012. He served as Associate Pastor at Charleswood Mennonite Church in Winnipeg from 1991-1993 and taught theology for 20 years. He is the creative director of the Anabaptist Bestiary Project, a band who sing songs about how animals reveal God's will for human life (anabaptistbestiaryproject.com). He also authored The Gift of Ethics (Cascade, 2014) and edited Encountering Earth (Cascade, 2018). His pastoral interests include creative worship, in addition to the church's role of proclaiming God's justice, especially around the issues of restorative justice, racism, and the stewardship of creation. He is married to Susan Hunsberger, and they live with Neko the Cat in Ann Arbor, where he pursues his other interests of good food and drink, urban agriculture, and contemporary music.
Steve Thomas was Shalom's transitional pastor from September 2016 – March 2018. He has 30 years of pastoral experience, most recently serving as transitional pastor at First Mennonite Church of Indianapolis. Steve's mission is to explore, discover, and present God's abundant life of freedom, love, and peace. His passions include tending trees, managing his family's woods, bioscaping, travel, men's work, and peace education.
Nathan Ruah-Bieri served as pastoral associate from 2015-2017.
Previously, Paul Versluis served as Shalom's minister from 2000 until his retirement in June 2016. While minister, Paul served on the steering committee of the Interfaith Council for Peace and Justice, the Interfaith and Life Sciences Life Ethics Forum, the Interfaith Round Table of Washtenaw Country, and the Ecumenical Center and International Residence.
Shalom's first pastor was Kathy Neufeld-Dunn, now Associate Conference Minister for the Western District Conference of the Mennonite Church USA